Technology like memory products are a necessity in today's day and age. Memory products as a category isn't just for corporates but also for end-users. Kingston Technology, a global brand in memory products was setting foot in India and wanted to position itself as a lifestyle brand and an important choice in the lives of consumers who are already facing a cluttered market of local brands. We were required to craft communications strategies and campaign ideas that enable Kingston Technology to achieve the desired mind, heart & wallet share of consumers.
Kingston Technology is world's largest independent manufacturer of memory products. With global headquarters in Fountain Valley, California, Kingston employs more than 3,000 people worldwide. Regarded as one of the "Best Companies to Work for in America" by Fortune magazine.
The overall approach was to position Kingston Technology as a lifestyle brand in the Indian Territory. The idea was to promote its varied products wherein each communication initiative has a unique voice and campaign, and pave the path for the brand to connect with the youth and make it an appealing choice. Thus we architected videos, lifestyle campaigns, associated with movies and deployed highly engaging and impactful digital campaigns.
We wanted to leverage the power of 'going viral' on digital platforms, as this move helps build an ideal connect with the youth. We found a strong narrative in the secured USB drive which, was password protected and highly secured. We scripted three videos for Kingston. The content was built on two essential insights being – Comedy sells & Bollywood is loved. So we brought together these two important ingredients and created fun videos that drive home the message and are also entertaining. For instance in the 3rd video, the witty repartee between Bheja and Teja works brilliantly to drive home the USP of the brand. Since this was the first time Kingston India was creating video content to promote locally in India and they already have around 200K community on Facebook, thus we chose to promote the videos on Facebook.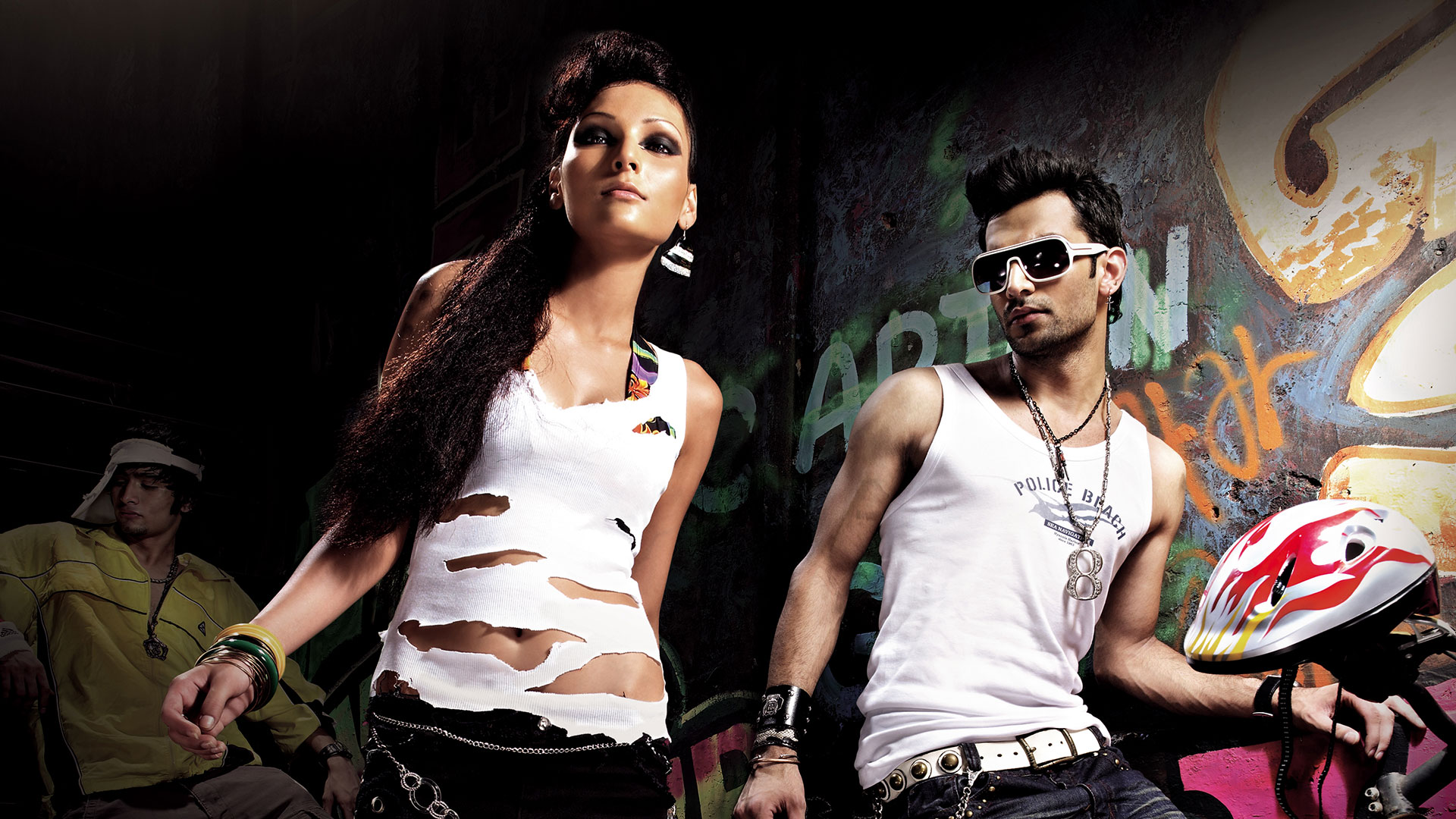 'It's my space' was a print campaign directed to the young and rebellious and individualistic audience. Through this campaign we extrapolated the 'space' concept, wherein the storage space became a representative to the kind of space they relate to, a space that they can call their own without any inhibitions. The insight lived in the fact that our society judges and also says 'NO' to a lot of lifestyle choices the young make. 'No tattoos, 'No mini skirts', 'No parties'. We clubbed these nay-nays of the society and appealed to the youth that in a world of boundaries and controls, they need space. Space that is just theirs and space that lets them be. And in this spirit we introduced and pushed the entire range of Storage solutions.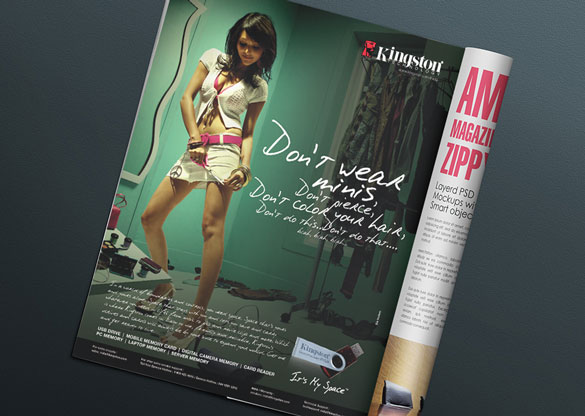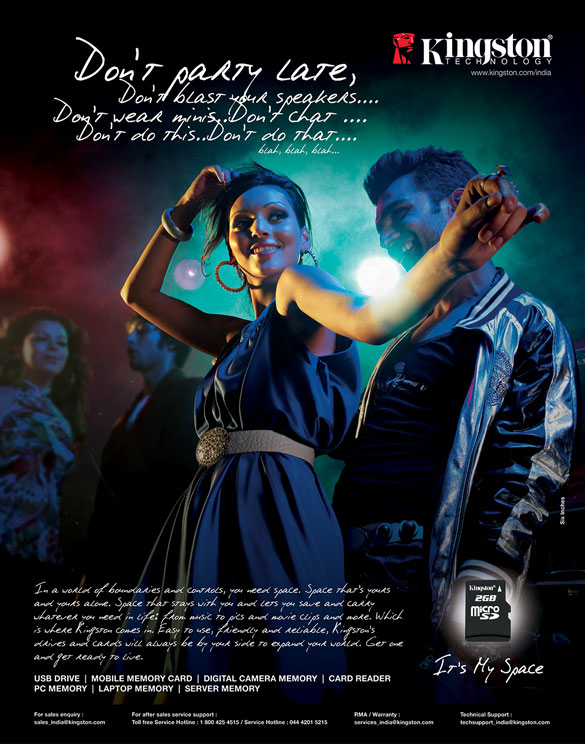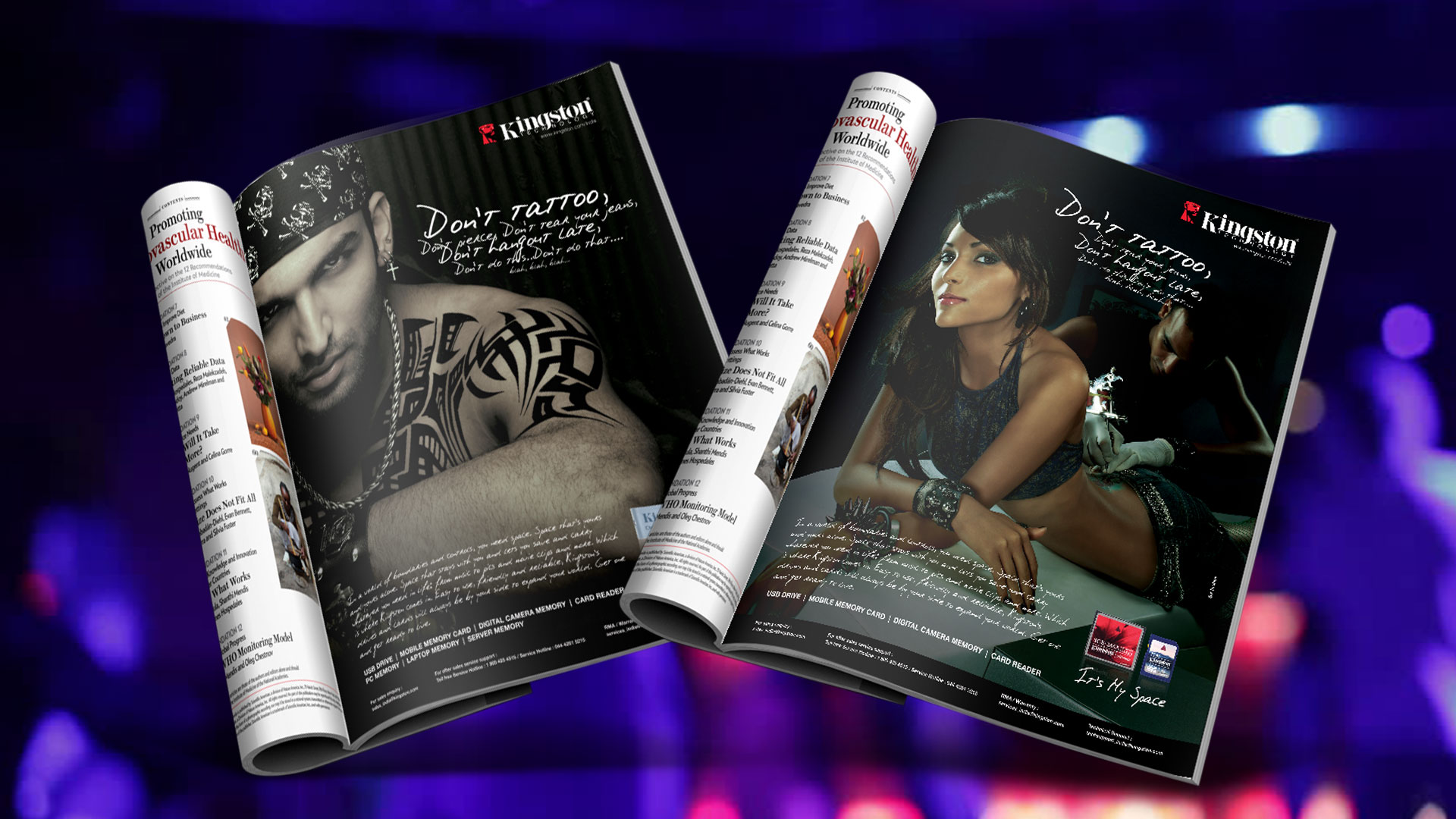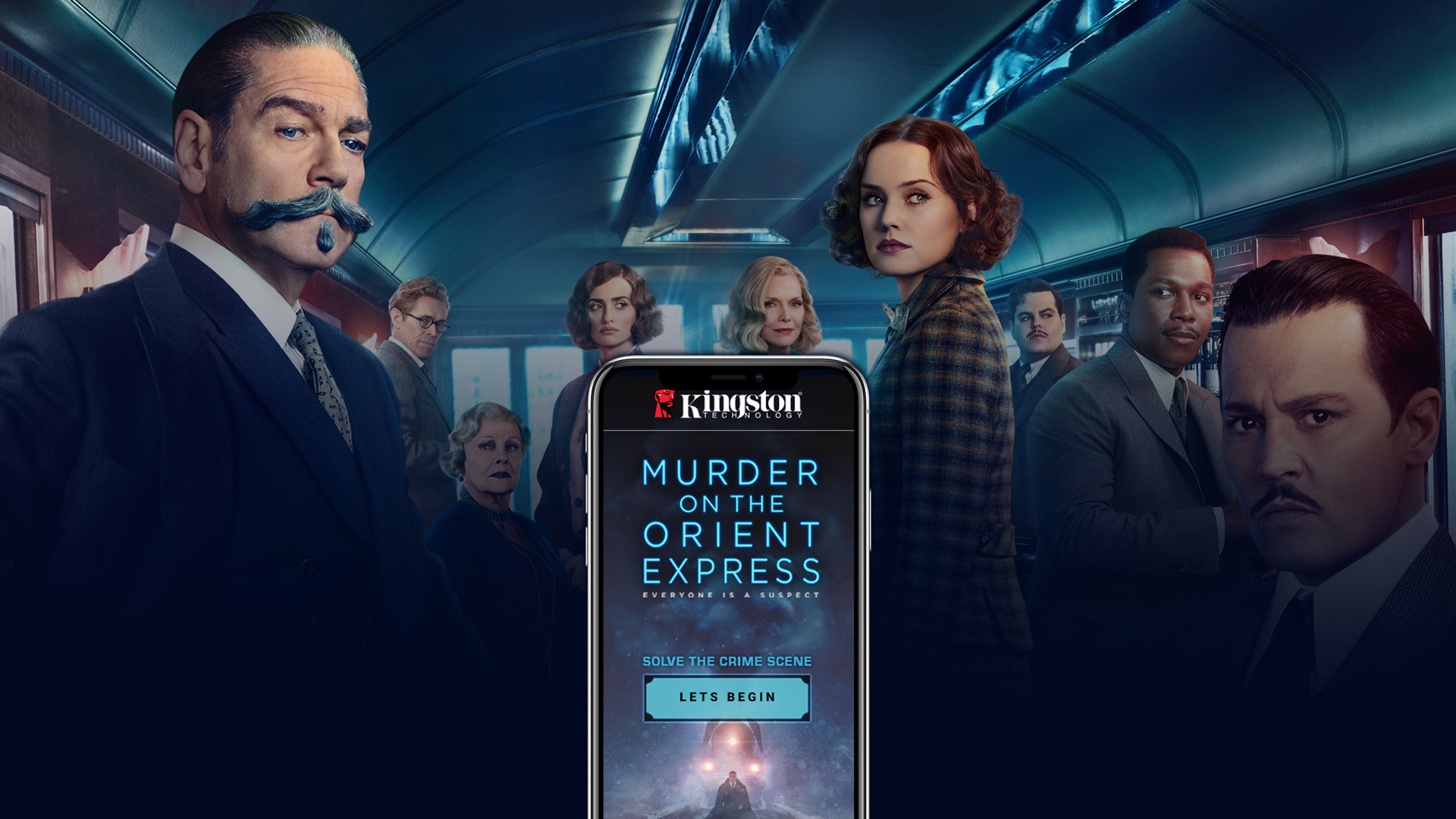 Digitally interesting, digitally engaging:
One idea, many executions is the strategy that helps us garner a widespread reach. For Kingston we architected a variety of digital engagements, right from movie integration and app to a user-generated campaign. To fuel consumer engagement and strengthen the brand in the consumer space further we chose to integrate with a movie – Murder on the Orient express.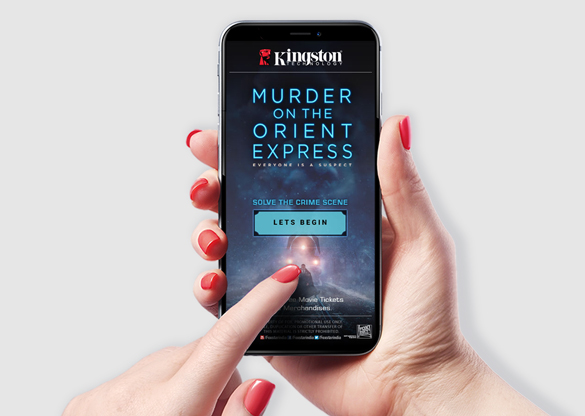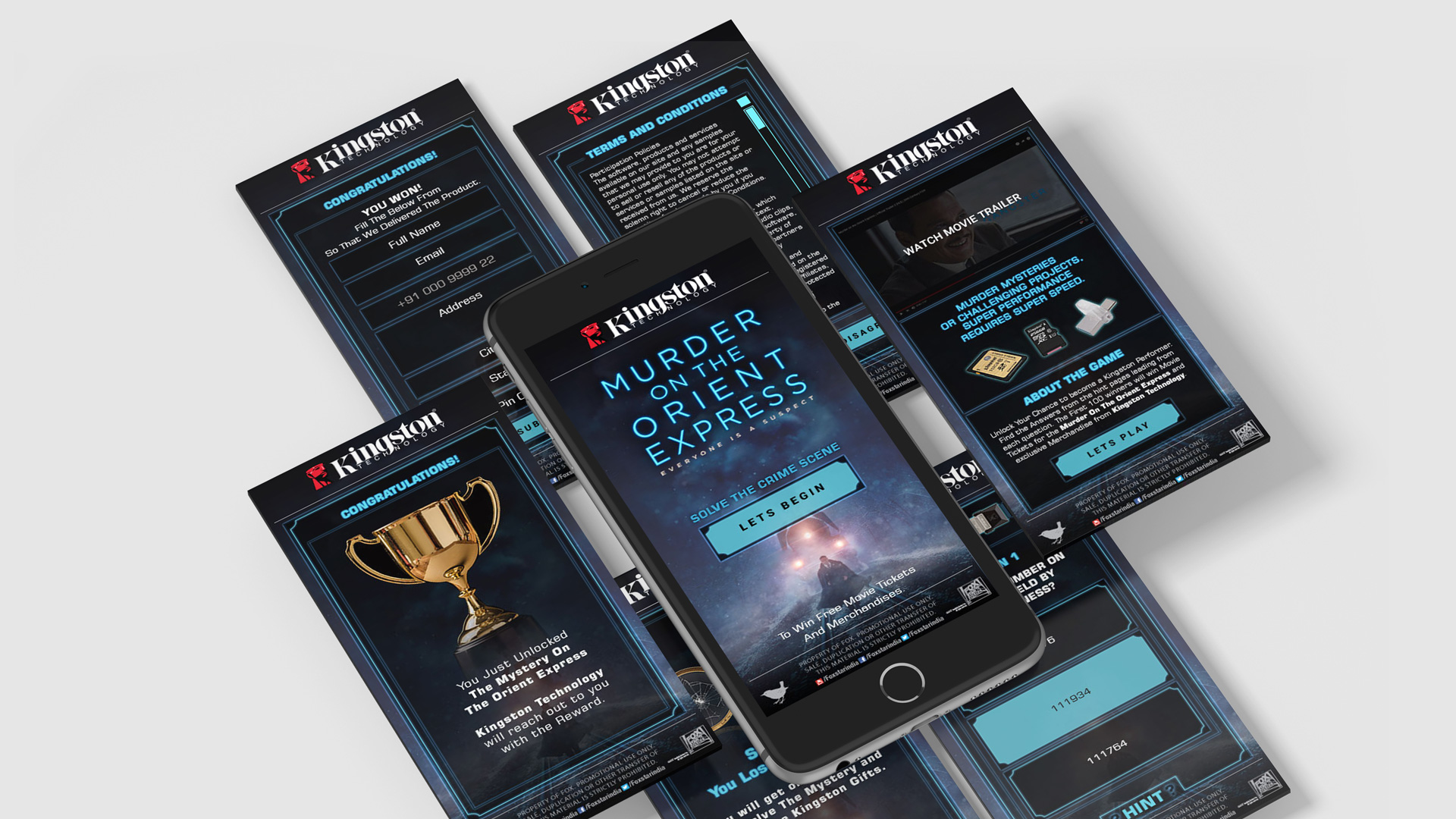 The movie being a mystery plot worked well with the secured device story. We created a unique digital engagement touch-point, a unique use driven program that engaged consumers. It was a mini app that allowed consumers to solve crime scenes. With each crime scene they solved, they won Kingston Products, and we also integrated relevant communication and ads of Kingston products at varied stages. This gamification of communication worked beautifully to drive active engagement for the brand. With very minimal spend we achieved an organic reach of 66727 and an engagement of 11227 giving is an engagement of 12.17%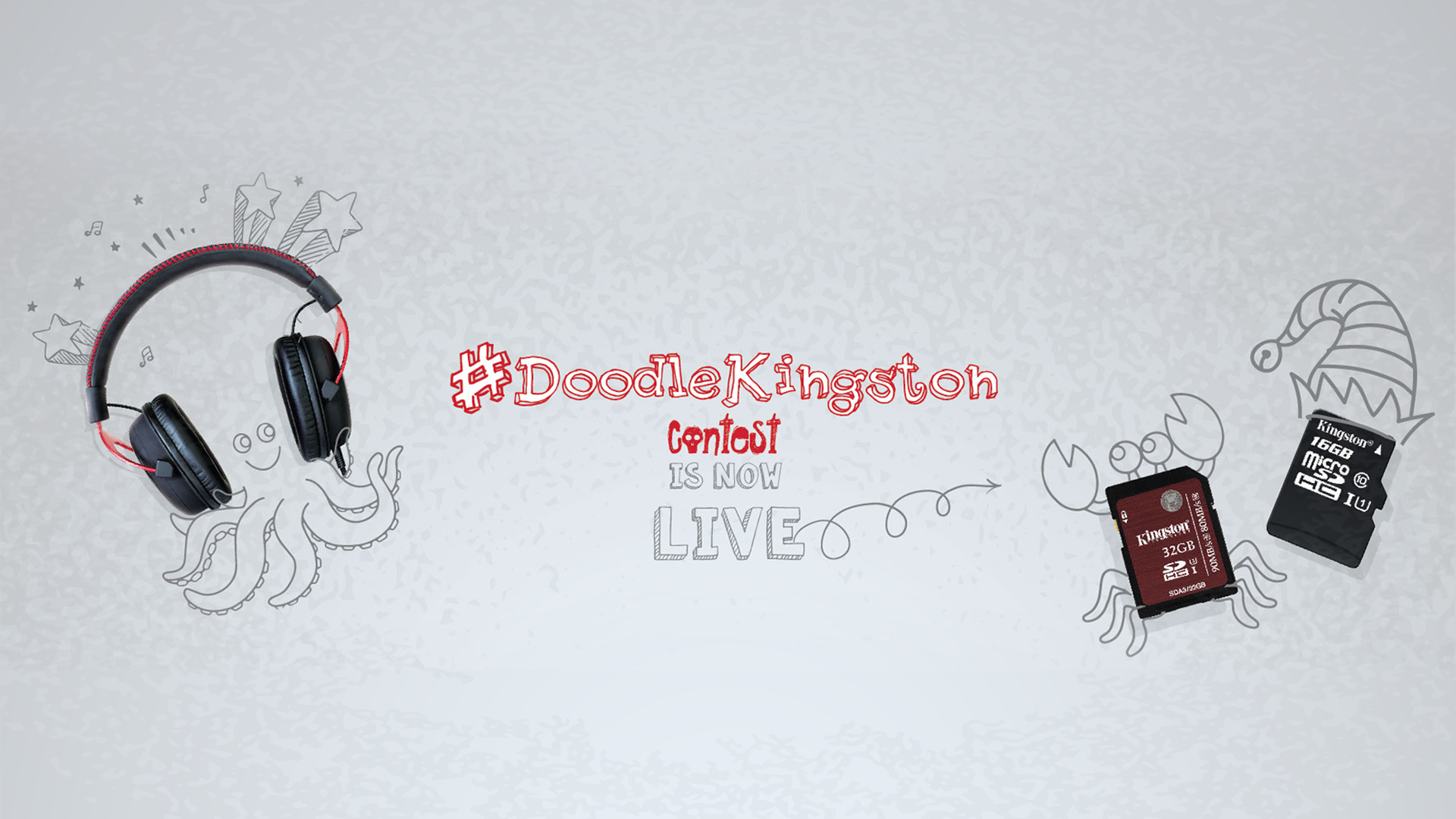 Doodle with Kingston was also interesting digital engagement idea we floated. Doodling is a rage in today's day and age. Thus as a general engagement and branding exercise we hosted a campaign, a contest wherein we invited consumers to doodle ambiently using the Kingston products. This was a highly creative, interesting campaign that integrated the brand smoothly. This entire activity was tied to – #DoodleKingston. The hashtag became a popular items on Facebook search with 34000+ reactions giving us a fantastic engagement rate of 23.61%.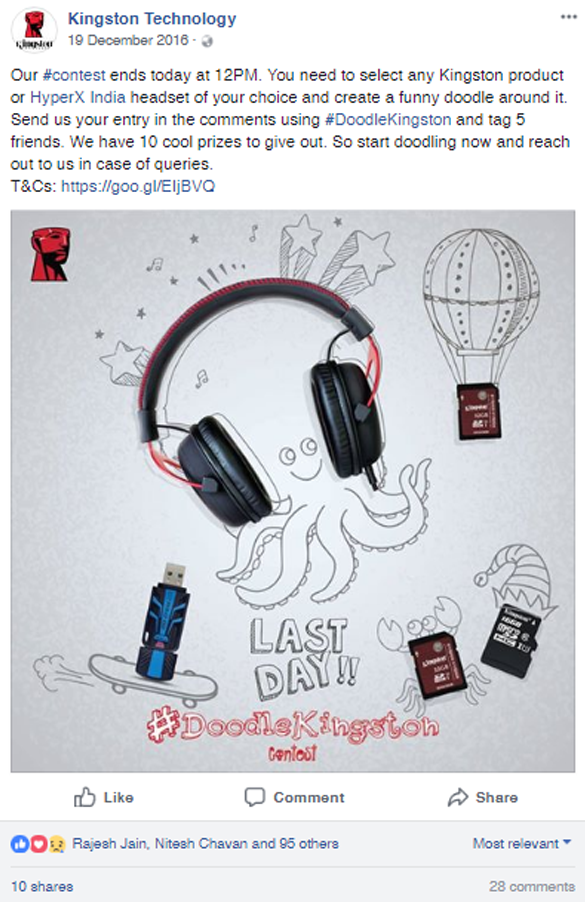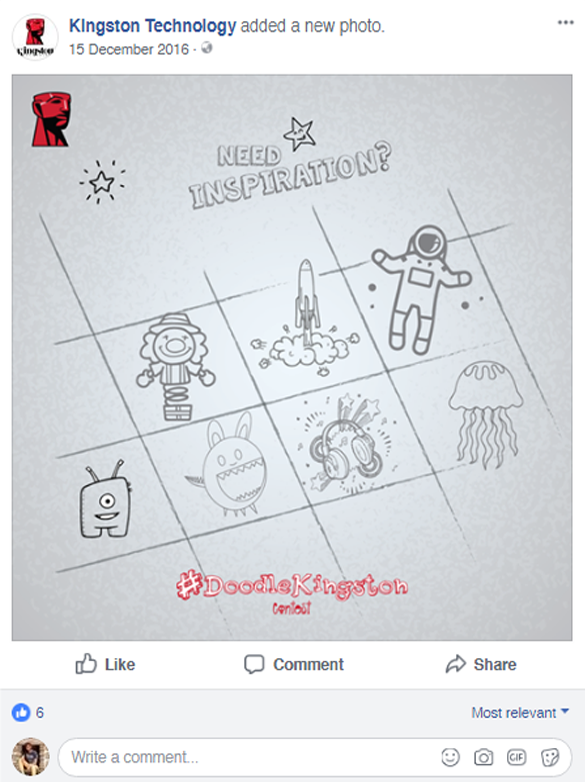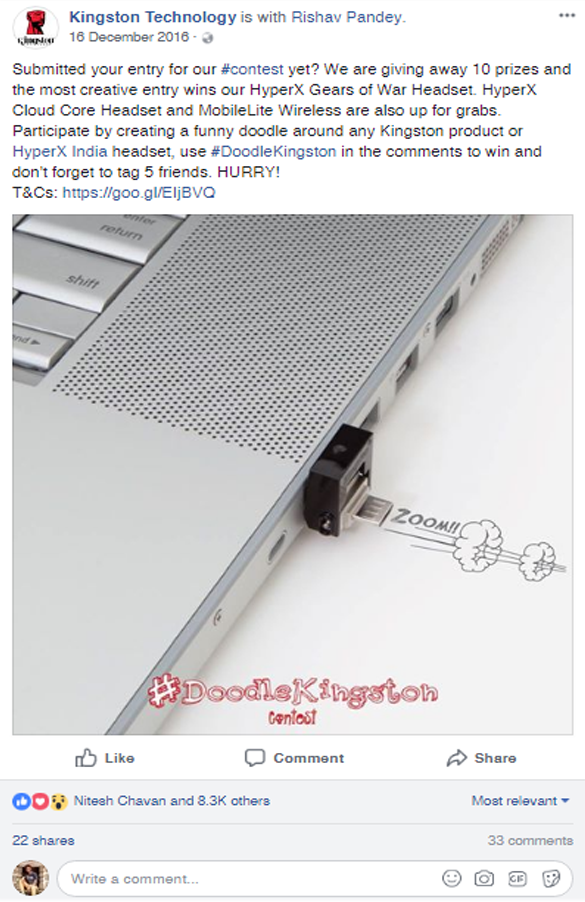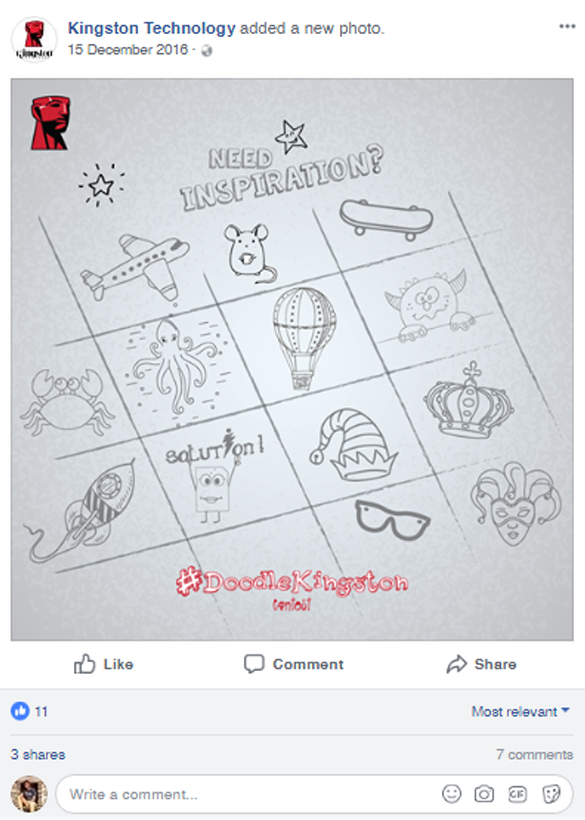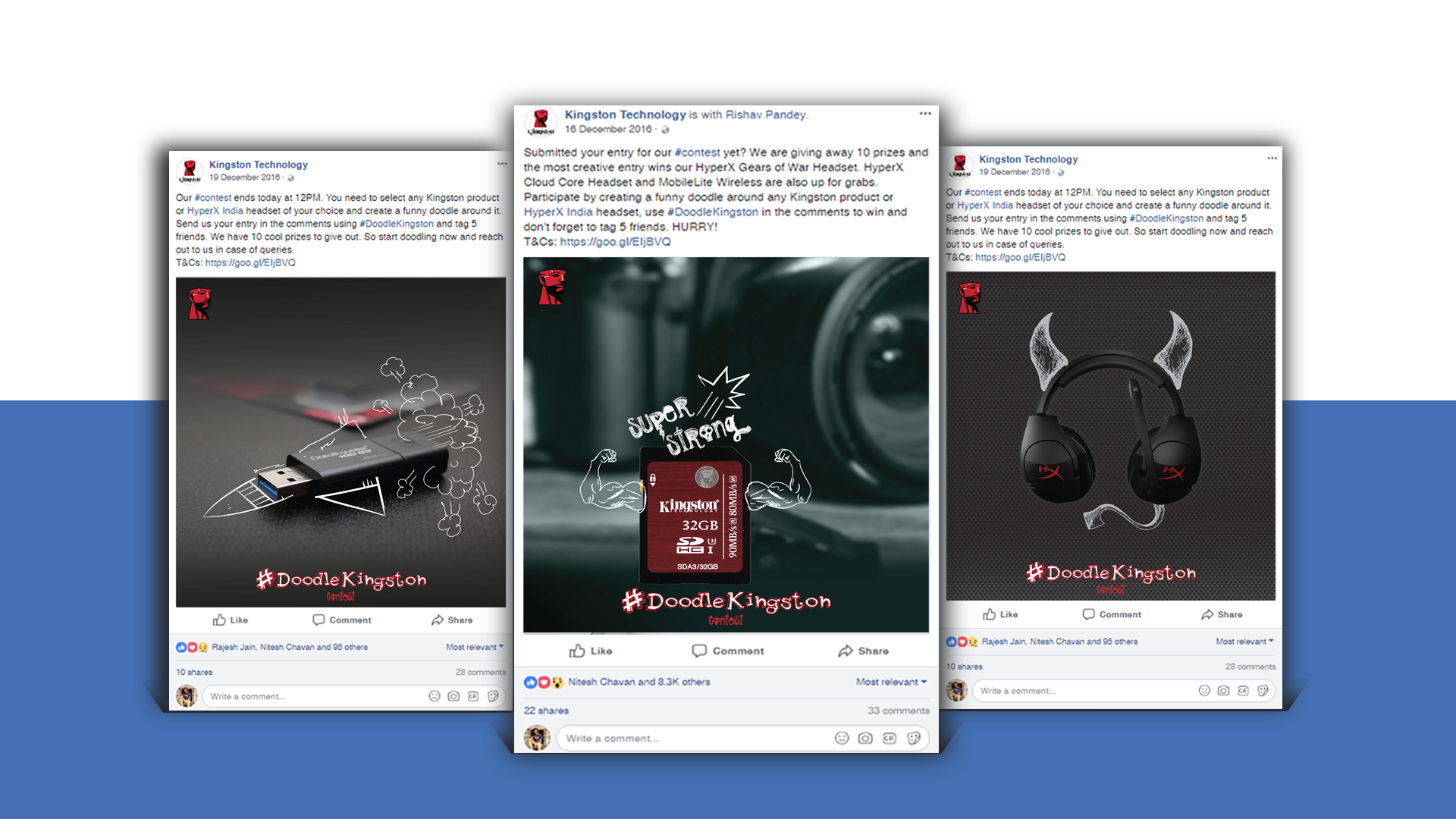 Engrave your love was yet another digital campaign that was created and executed for Kingston. The core objective was to popularize their offering of customized USB drives on social media, we took the idea a notch above and made it bigger. We wanted the existing social audience to feel special and also encourage them to share the same. The campaign #EngraveYourLove was coined, it encouraged users to express their love for their near and dear ones in the form of messages, images and videos. And a reward of 1000 USB drives for the best stories, these USB drives would be engraved with their loved ones name on it.
We created 20 unique creatives for this campaign, wherein each post inspired the audience to write a note for their loved ones. We audited about 2300 entries and monitored 6000+ comments, since each response was custom replied with zero automation. Our real-time ORM & response management helped garner more reach and better post edge rank. End-to-end fulfilment of 1000 engraved USB gifts were shipped and supported by a personal call to the winners to make it more special. We ensured that promotion campaign grown into a user generated movement.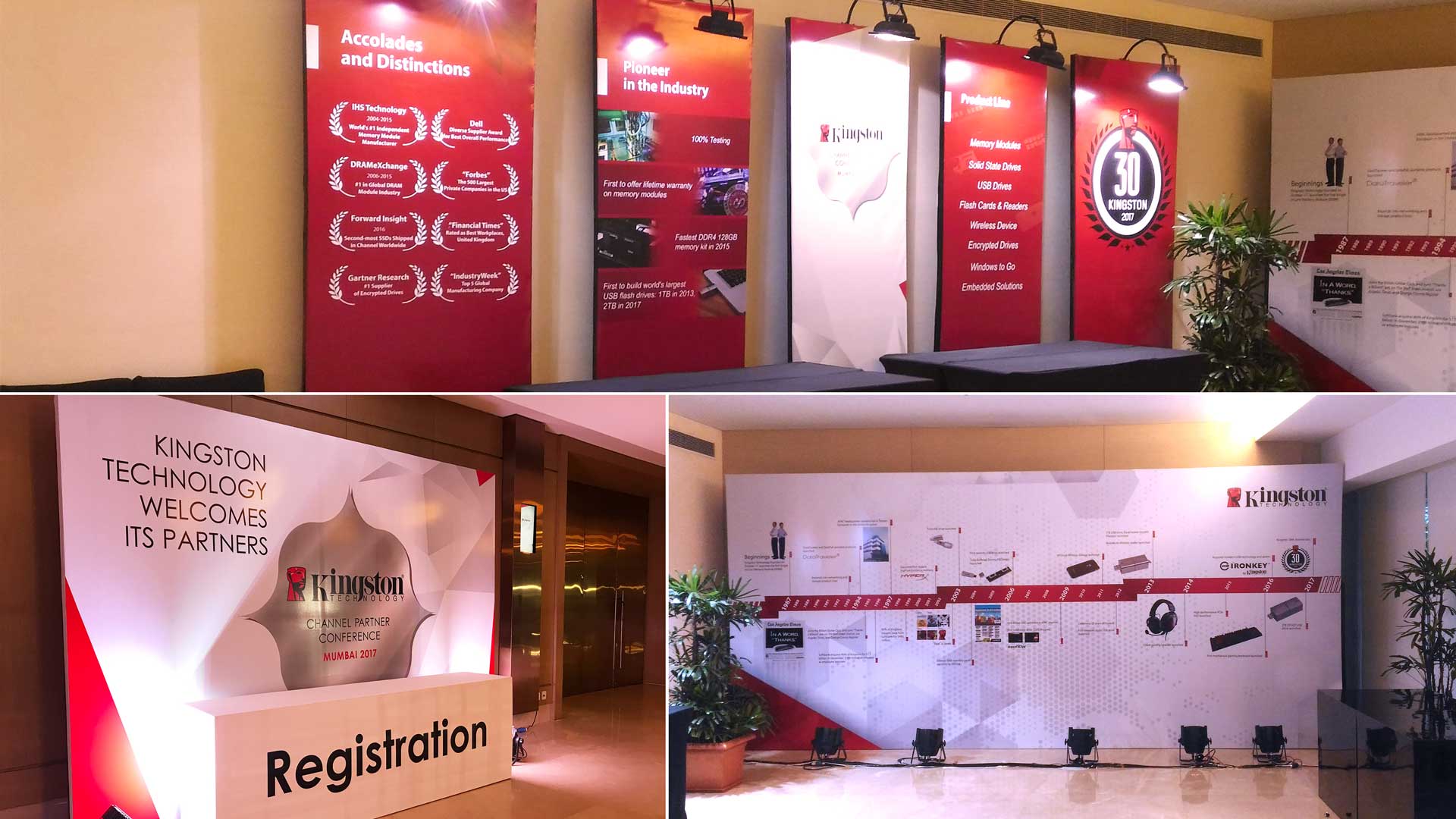 Kingston's Channel Partner conference is one of the most coveted and important meet for the brand. It happens every year, but this year they wanted it to be different, they wanted the event to create a lasting impact. We thus branded the event, by giving it a whole new identity and theme. We included digital integration and sprinkled the event with entertainment and made it a complete experience.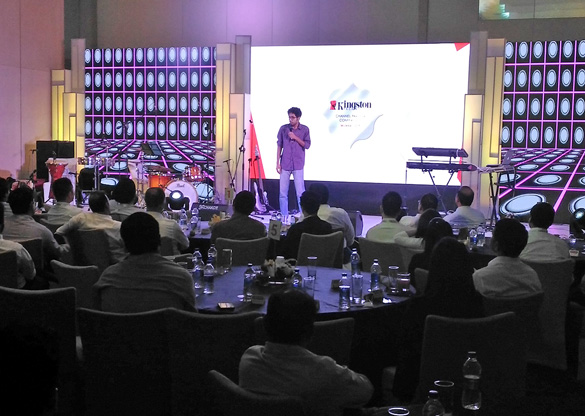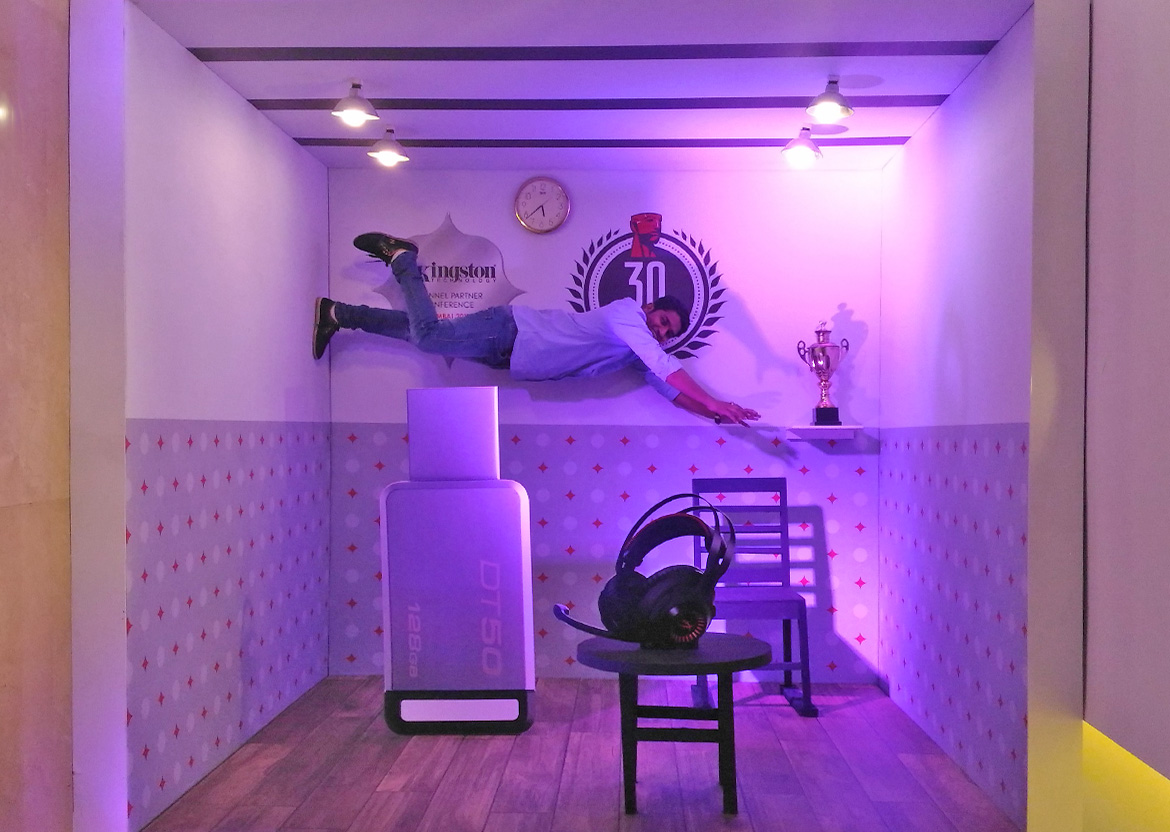 We created an Anti-gravity booth for photo-opps, we had entertainment sessions to liven up the evening.
We hosted a quiz, and other engaging ideas were deployed to spice up the conference. The idea was to push the networking further and make it a bond that brand shares with its channel partners.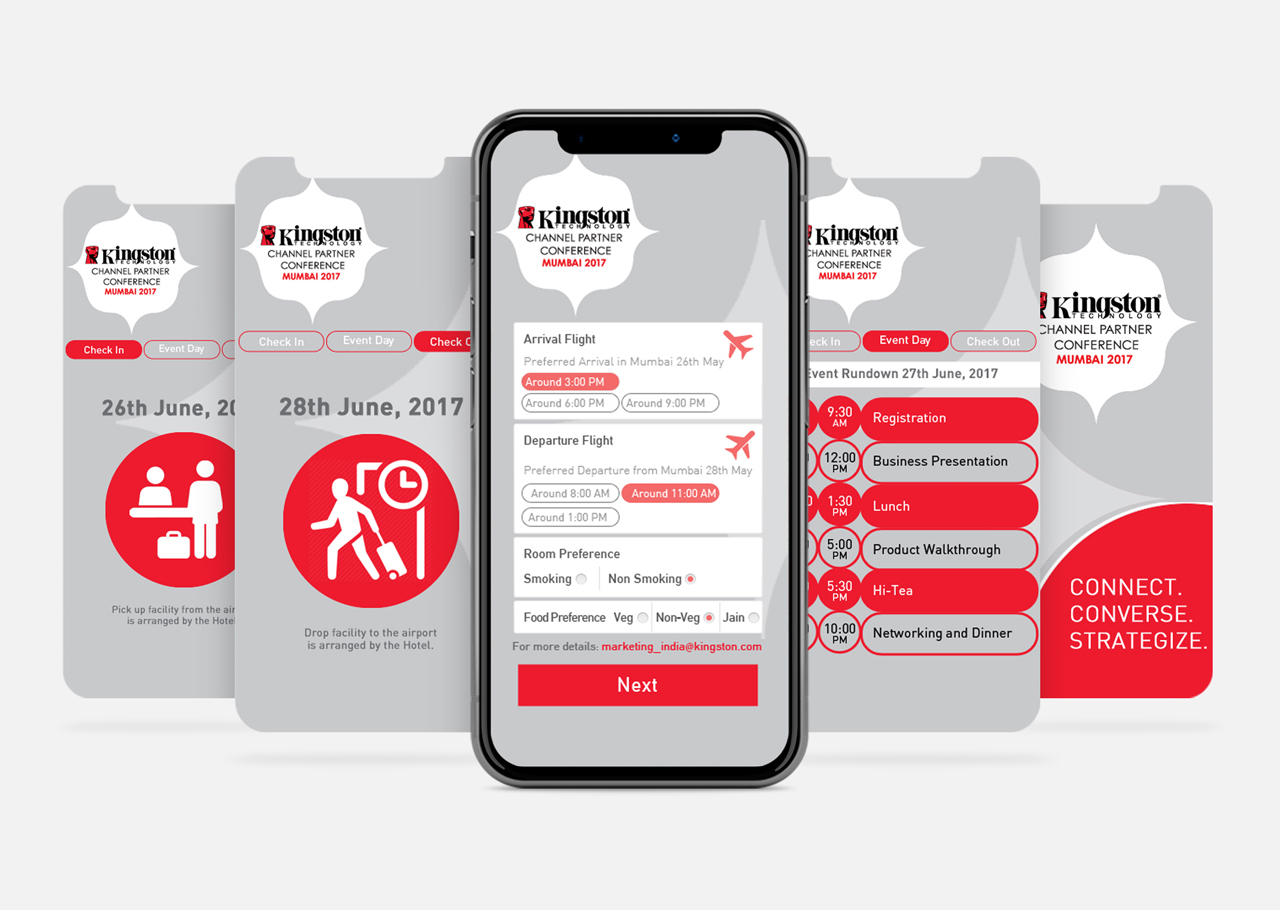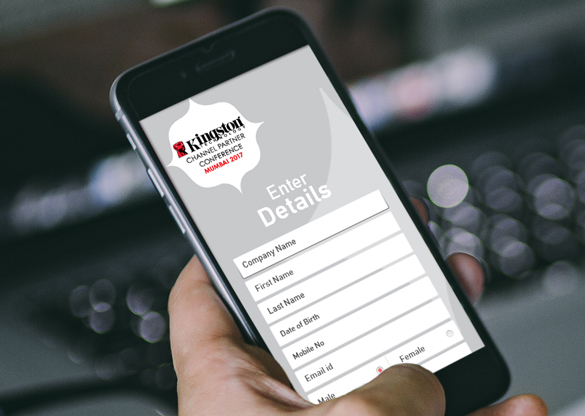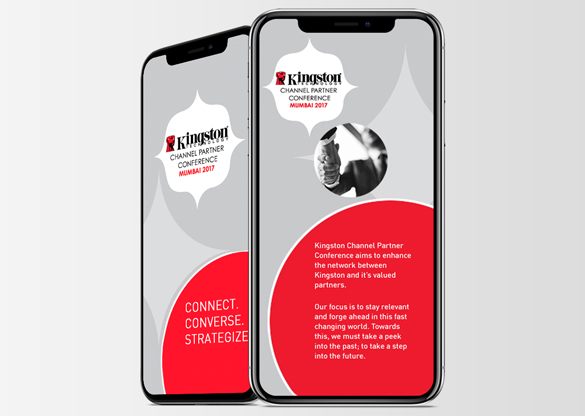 As for the management aspect of the event, we had entirely appified the experience. Attendees could update their arrival, choices on the app which would help the organizing committee to plan and also the entire conference schedule was available on the app.
100 top partners from across the country were attending the event, our role was to ensure an end-to-end management of the event right from the branding aspect to the actual experience. The app played an essential role in the logistics and the organizational aspect. Through these varied ideas and interventions we made the event more eventful!
Kingston Technology today leads the market with a significant share by shifting focus from product oriented campaigns to lifestyle associations.
Digital campaigns across Social and Search have crossed more than 0.5 million interactions from users with a total reach of 3.4 million audience
Channel partner interactions and relationships are strengthened with various digital integrations and events.