Six Inches bags 5 new brands biz.
It's been a great month for us. Our ideas and teamwork have attracted 5 new brands to our kitty – B. Lab, Caressa Spa, Karcher India, QuikMart and Global Wellness Day. These five new clients are into everything from cleaning products, wellness, wellness chains, a movement on wellness and retails chains.
Six Inches will handle digital and creative duties for these brands.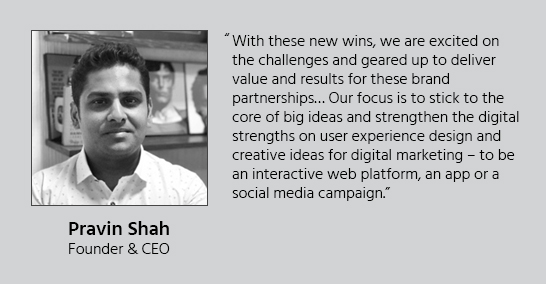 We have our bit of fame for this achievement.
Check out the coverage from various media sites.